The captain of Exeter Chiefs, Gareth Steenson is enjoying a "new challenge" And the challenge is starting the season of Aviva Premiership as a defending champion.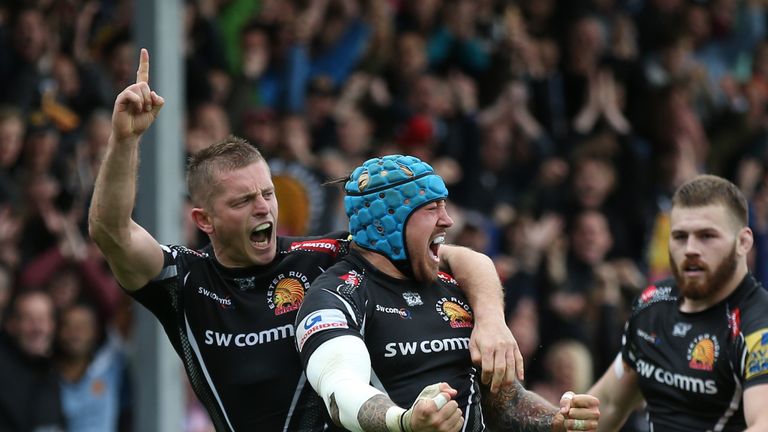 The pulsating victory of Chiefs' Premiership final over Wasps in May at Twickenham saw them having a remarkable rise and it is from the lower divisions of English rugby to reaching at the peak.
But when Exeter launches their league campaign on September 1st opposite the West Country rivals Gloucester at Kingsholm under the floodlights of the Friday night.
Steenson the Fly-half of the team extra-time penalty preserved the glory of the title for Exeter and in the squad of last season; they retained the awesome majority, while adding players like Matt Kvesicflanker and Nic Whitescrum-half.
Steenson on the occasion said, "For us, this truly a brand new experience. Our performance in Europe was not that well, and this something that we will talk about for sure."
He further added that, "Probably now, we are not the second favorite team of everyone any more. Now, we are no more a plucky underdog, and this is a completely new thing for us."
"It is an extremely good to face a new challenge and to come in. The club always progressing and we want it to grow, however, there is so much thing that the club has to do and achieve" he added.
"Now, with our efforts, we want our team to establish as a top-four team of Premiership. And to do that, the first thing that we want to ensure to do that is hitting those playoffs again.
"As far as the potential of the squad is concerned, there is enough potential present in them to continue their fight on all fronts, and really, this is something, which we will always look forward to."