The Exeter Chiefs would be playing against the Northampton Saints on Friday, 30th September 2016. In this Premiership event Calum Clark would be playing who was part of the warm up squad of the 2015 World Cup team of England. The Franklin's gardens would be opening up for this day as the game kicks off in the evening hours. Calum Clark would be taking the role of the England flanker and this would be his first appearance after he played for the Northampton Saints in May 2015.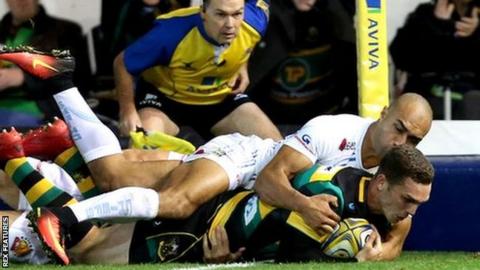 When it comes to the Exeter team, the head coach has stated on Radio in Devon that Jack Nowell would be on the bench this time as he has suffered a thumb injury and subsequent surgery recently. As Jack has come back from his surgery for about ten days or a week, he would avoid playing as falling or catching will affect his thumb more.
The Exeter team is looking forward to a challenging match with Northampton this Friday. Northampton on the other hand, is a bit apprehensive and is looking to make up for not having beaten the Wasps in the last match. Exeter on the other hand, is riding on a high. The team has recently won against Bristol Rugby in the Aviva Premiership tournament that was held recently. This has been a high point for the team, especially for the head coach of the team.
The season did not open well as the team suffered two losses in the beginning. But the win against Bristol Rugby was definitely a turning point for the team. It has helped restore confidence in the team. Most people are looking forward to the competition that will unfold in the fields. Fans of both sides will be egging their respective teams to participate fully and to emerge victorious.